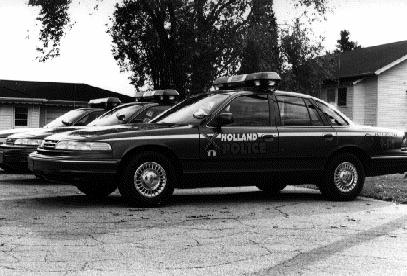 Spoedeisende psychiatrie
Het beloop van psychische stoornissen kenmerkt zich door een toegenomen risico van crisissituaties. Het hanteren van deze situaties behoort tot het domein van de acute psychiatrie of de spoedeisende psychiatrie. Internationale wordt dit onderdeel van de psychiatrie vaak aangeduid als "Emergency psychiatry".
---
In 2002 the American Psychiatric Association published a Task force report containing a review and model program descriptions of emergency services in the United States. Task force reports are considered a substantive contribution to ongoing analyses and evaluations of problems, programs, issues, and practices in a given area of concern (flash document - 374kb, August 2002)
Publication in the Expert Consensus Guidelines Series of Postgraduate Medicine. Based on a survey of 50 experts in emergency psychiatry and psychopharmacology, these guidelines provide recommendations on how to perform the initial medical and psychiatric assessment of a psychiatric emergency, create a plan of care, select the most appropriate initial strategy, select the most appropriate medication, handle an imminently violent patient, manage inadequate response to the initial intervention and deal with specific safety issues. A medline summary is available at: Postgrad Med 2001 May;(Spec No):1-88. (flash document - 664kb, May 2001)
This guideline of the Registered Nurses Association of Ontario (RNAO) describes best practice in crisis intervention. While its primary focus is on mental health crises, its application has relevance to all settings and populations who experience developmental, situational, community or environmental crises. It is intended that this guideline will enhance the understanding of crisis intervention and standardize its practice, as well as enhance professional nursing practice (flash document - 1.035kb, August 2002).
Related documents:

Summary, Factsheet.
This manual, developed by the University of British Columbia, contains the core information necessary for healthcare providers and frontline responders to work within the context of mental health emergencies. Key topics include: management of psychiatric emergencies, psychopharmacology in emergency psychiatry, emergency management of substance abuse related disorders, the confused older adult in the emergency department, legal guidelines, suicide risk assessments, aggressive behaviour risk assessments, and how to understand developmental issues when working with individuals with personality disorders (pdf - 604kb, January 2000).
---
Politie convenant
Convenant betreffende de samenwerking tussen GGZ Nederland (inclusief de verslavingszorg)bij opvang, begeleiding en behandeling van mensen met psychische en/of verslavingsproblematiek die overtredingen begaan, overlast geven of aangeven hulpverlening nodig te hebben. Den Haag:
GGZ Nederland - Raad van Hoofdcommissarissen, 27 januari 2003.
---
Links
This well established periodical publishes the most important articles on crisis intervention and suicidology from around the world. The journal also includes potentially life saving practical information for all those involved in crisis intervention and suicide prevention. All sides of important current debates, such as the ongoing controversies about assisted suicide and euthanasia, have an opportunity to air their views, and letters to the editor frequently raise interesting questions about recent results or policy decisions.
De bibliotheek van de University of Adelaide biedt een zeer degelijke en uitgebreide collectie van links naar websites en webpublicaties over spoedeisende psychiatrie.
Deze website uit een Nederlandse domein biedt een pagina met links naar handleidingen, protocollen en richtlijnen. De herkomst van de website is onduidelijk, maar er zitten goede links tussen.
---
Literatuur Searches
De bibliotheek van de University of Adelaide biedt zeer uitgebreide mogelijkheden om in Medline te zoeken naar psychiatrische literatuur. Op alfabetisch volgorde wordt voor ruim 200 psychiatrische onderwerpen een Medline zoekstratgie geboden. Ideaal voor een eerste orientatie op een onderwerp en altijd up-to-date. Hieronder zijn de onderwerpen Crisis Intervention en Emergency Psychiatric Services overgenomen. De website biedt ook de mogelijkheid om te zoeken in de uitgebreide boekencollectie van de bibliotheek.
De redeactie van Psychiatric Services onderhoudt een overzicht van publicaties over Crisis and Emergency Treatment die sinds 1998 in het tijdschrift zijn verschenen. Voor leden van de American Psychiatric Association zijn de publicaties full-text toegankelijk. Voor de andere APA-journals wordt deze collectie bijgehouden.